About Consumer Debt Help Association
Consumer Debt Help Association was established to make a positive impact in people's lives by freeing them from the burden of debt through consumer debt negotiation. The debt negotiation process we offer is designed to help people become, and continue to live debt-free. We do not and never will outsource, sell or share your protected information, and are committed to providing all of the information, support and guidance you need. Our policy with each and every client is to share all we know about consumer debt negotiation. We will comply with and agree with full disclosure according to the AFCC, IAPDA, USOBA, and other industry organizations. Our Debt Negotiators are IAPDA Certified Debt Arbitrators, that offer years of experience the collection industry and work diligently every day obtaining settlements on clients accounts.
What we do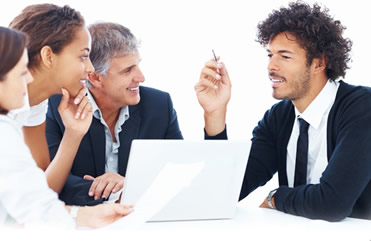 We are a Financial Services company that provides its clients with a unique service known as debt negotiation or debt settlement. Debt negotiation and settlement is a tried and ethical program in which unsecured creditors agree to accept an amount less than what is owed. This is an aggressive approach to debt relief which can save you time and money. Depending on your situation this may be a better approach than debt consolidation, bankruptcy or if applicable, refinancing your current home mortgage. After a creditor agrees to lower the pay off amount, the debt is settled with a term settlement or a lump sum payment for complete resolution of the account. In exchange, creditors then either report the account fully resolved, settled in full, or stop all credit reporting. There are many variables and an account status can change during the debt settlement process.
Consumer Debt Help Association offers consultations for your finances and budget; so you may evaluate the feasibility of utilizing debt negotiation as a tool to assist you in your time of need. During this process we go over your income, assets, monthly expenses household budget, and most importantly the condition and current status of the accounts that you would like to reduce. We provide you an approximation of what you may be able to save both on a monthly and overall basis. This allows you to determine if this service is right for you. Should you decide that it is, and you qualify, you will enter into an agreement with Consumer Debt Help Association to perform debt negotiation on the particular accounts you selected to be enrolled.
How It Works
Your creditors and unsecured debt collection firms will be asked to communicate with our office directly to discuss your debt settlement options. This allows for some relief from the stress that you may have been experiencing in regard to your calls or communications. Your creditors are advised of our involvement based on the uniqueness of each account and based on the timing and status of the account(s).
After successful negotiations with your creditors we obtain letters from them which outline the exact specifics of the settlements in writing. Once we receive each letter from each creditor you will be notified of the settlement details and have the option to reject each and every offer. The creditor will then get paid the agreed upon settlement amount and we would earn the performance fee on that single account.